Regular price
Sale price
$80.00 USD
Unit price
per
Sale
Sold out
Shigaraki ware, one of Japan's six oldest kilns, made at a kiln that has been in existence for over 400 years, is used as the container.
The word "Kimorigaki" means a traditional custom of leaving a few persimmons at the end of the harvest, hoping that the persimmons will grow well next year.
Fruity and musky scent represents the scene of snowing on the lonely tree.
The top and middle notes are fruity scents that bring together the fragrances of persimmon and other fruits, while the bottom note is a musk and cedarwood scent reminiscent of a wintry landscape.
The gradation-like glaze of white and dark brown on the container expresses the appearance of snow falling and piling up in the middle of winter when the harvest of persimmons is finished.
Product Information

Size Φ2.7inch× 3.9inch
Wax weight 180g
Total weight 400g
Burning time 30 hours
Wax Soy/Urushi
Precautions for Use

*Never leave a burning candle unattended

*Do not use near small children or pets

*Keep away from things that can catch fire or places where it is likely to fall over

*Stop using when the height of the wax is less than 1 cm from the bottom

*Be sure to extinguish the fire when you sleep

*If you notice any physical problem, stop use immediately

*Avoid using in places exposed to wind such as air conditioning

*Ventilate regularly during use

*This product is not edible

*Do not touch the container while burning

*When not in use, store in a cool, dark place out of direct sunlight

*Do not extinguish the fire by pouring water
Share
View full details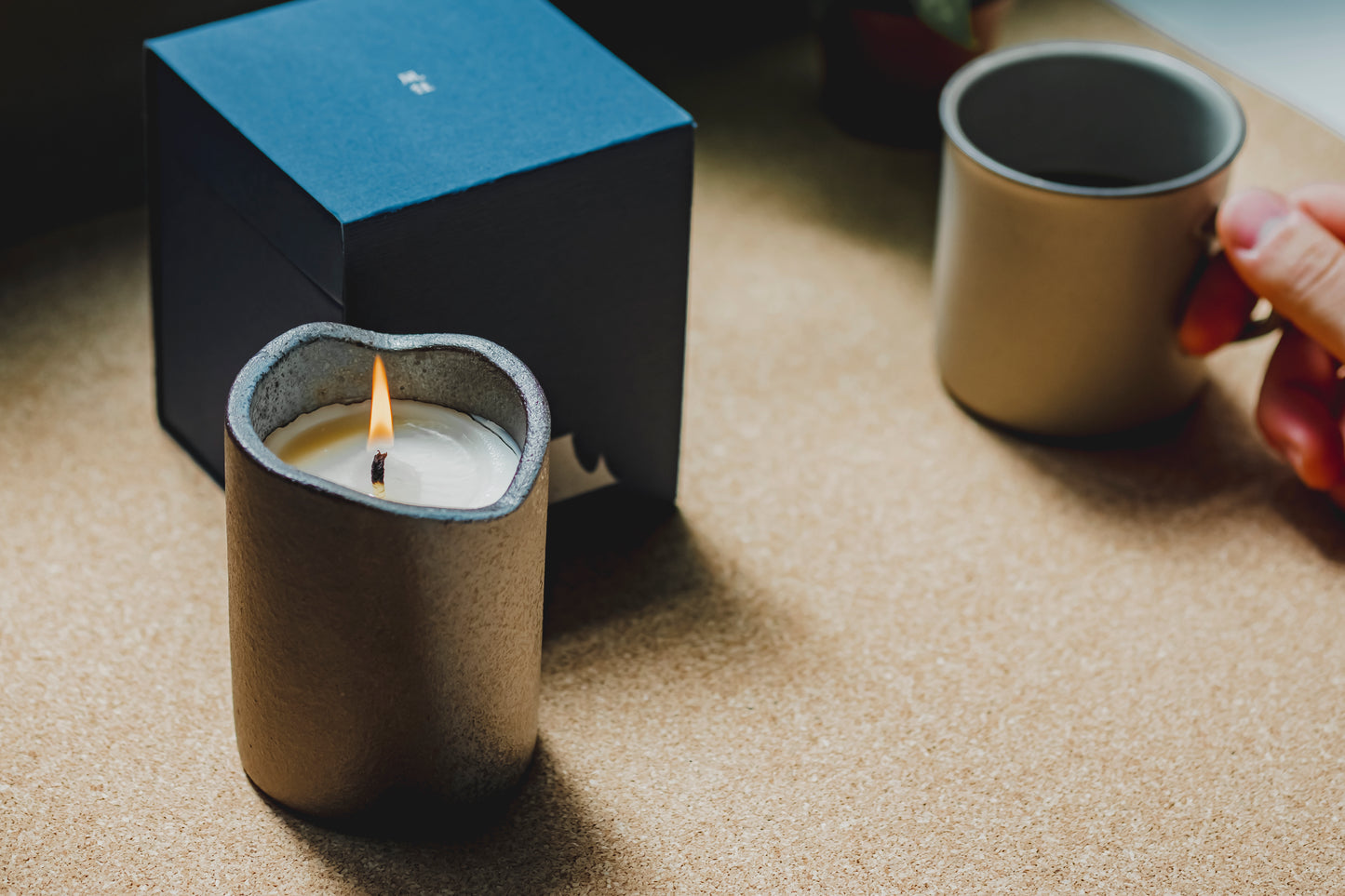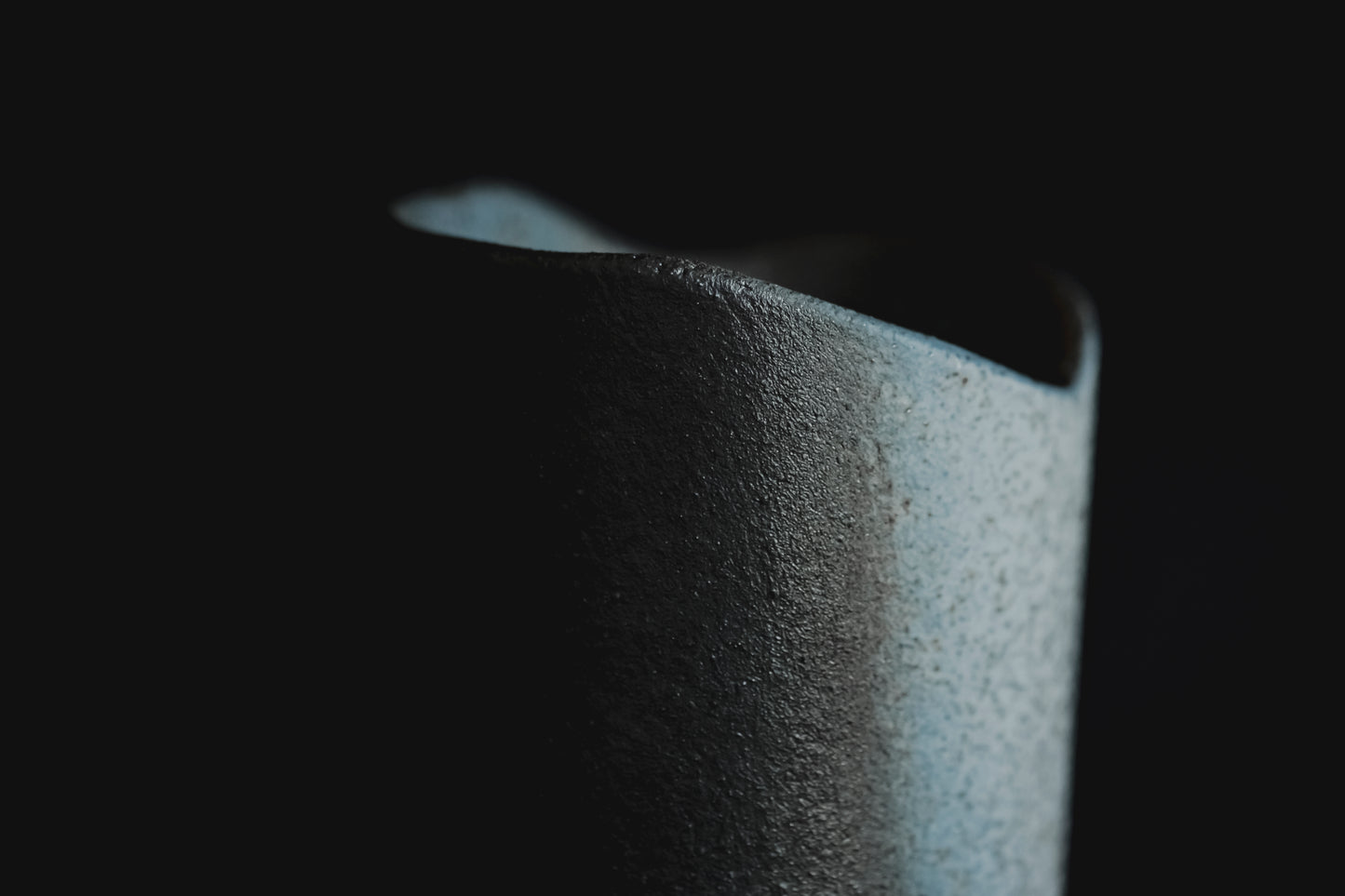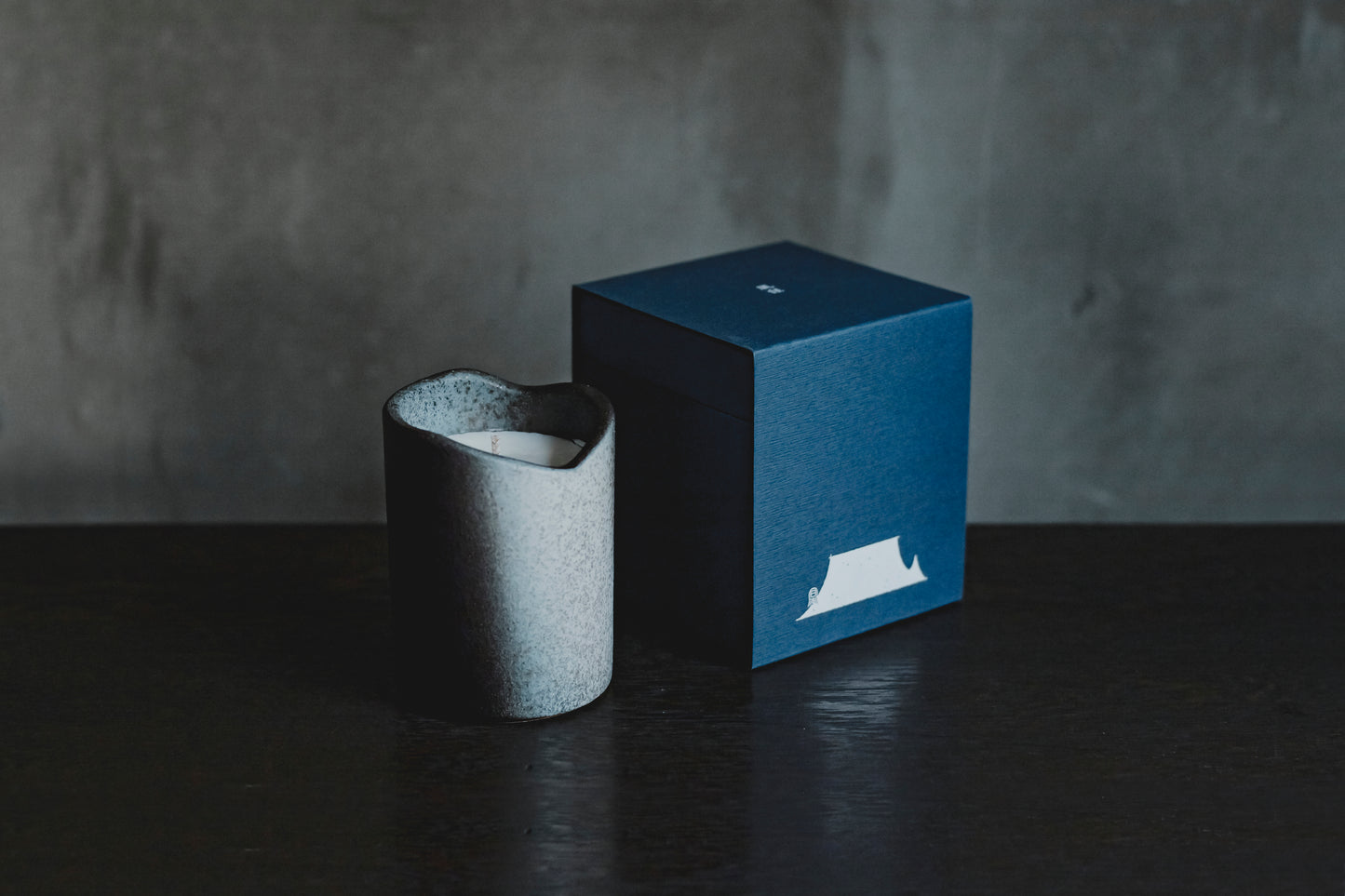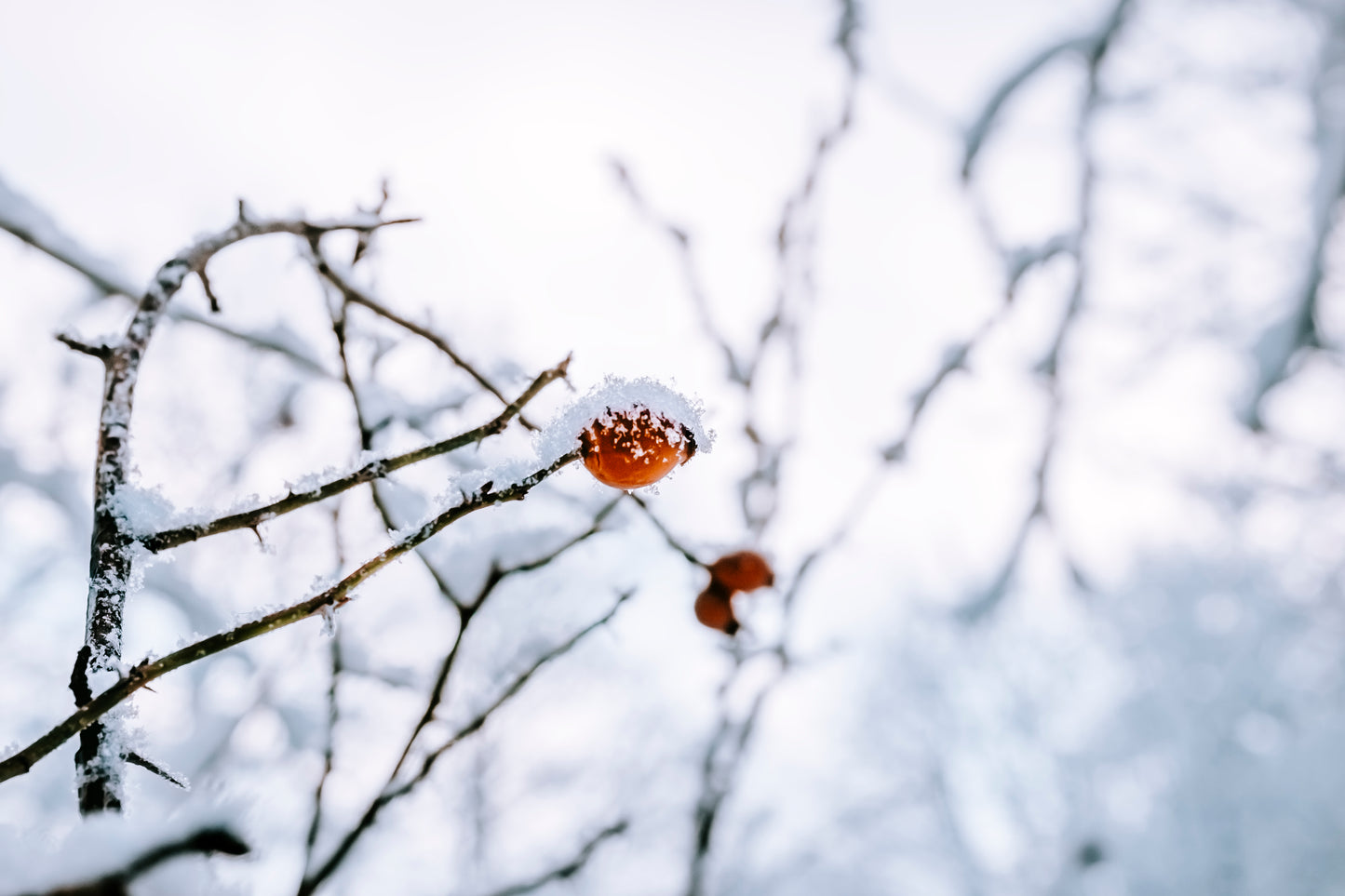 Scented candle with "diverse expression" unique to pottery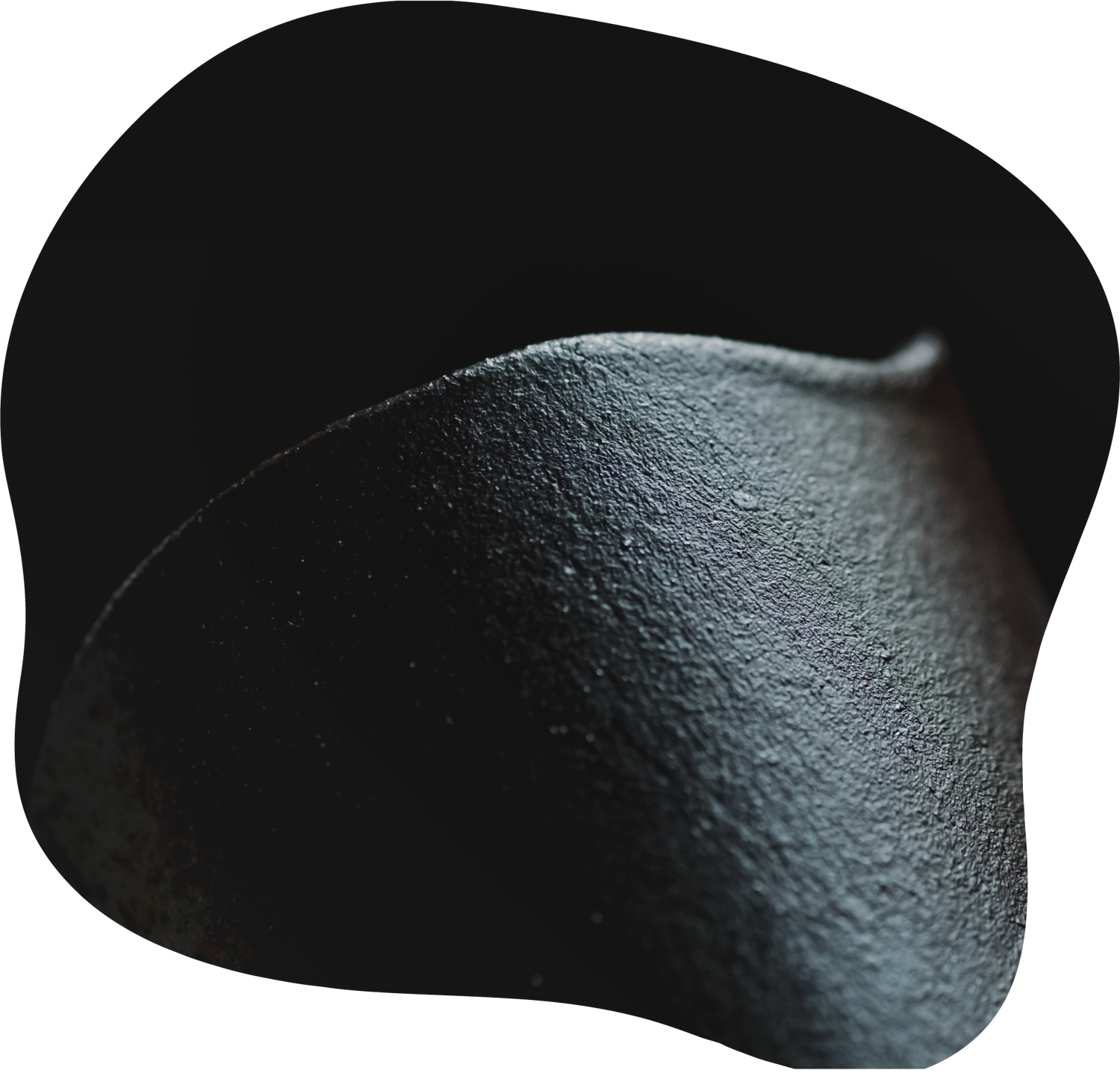 "Shigaraki ware", which has a history of developing along with the Japanese art of tea ceremony, is used for the container. The opening expresses "ambiguity", which is one of the characteristics of the brand's concept "Wabi Sabi".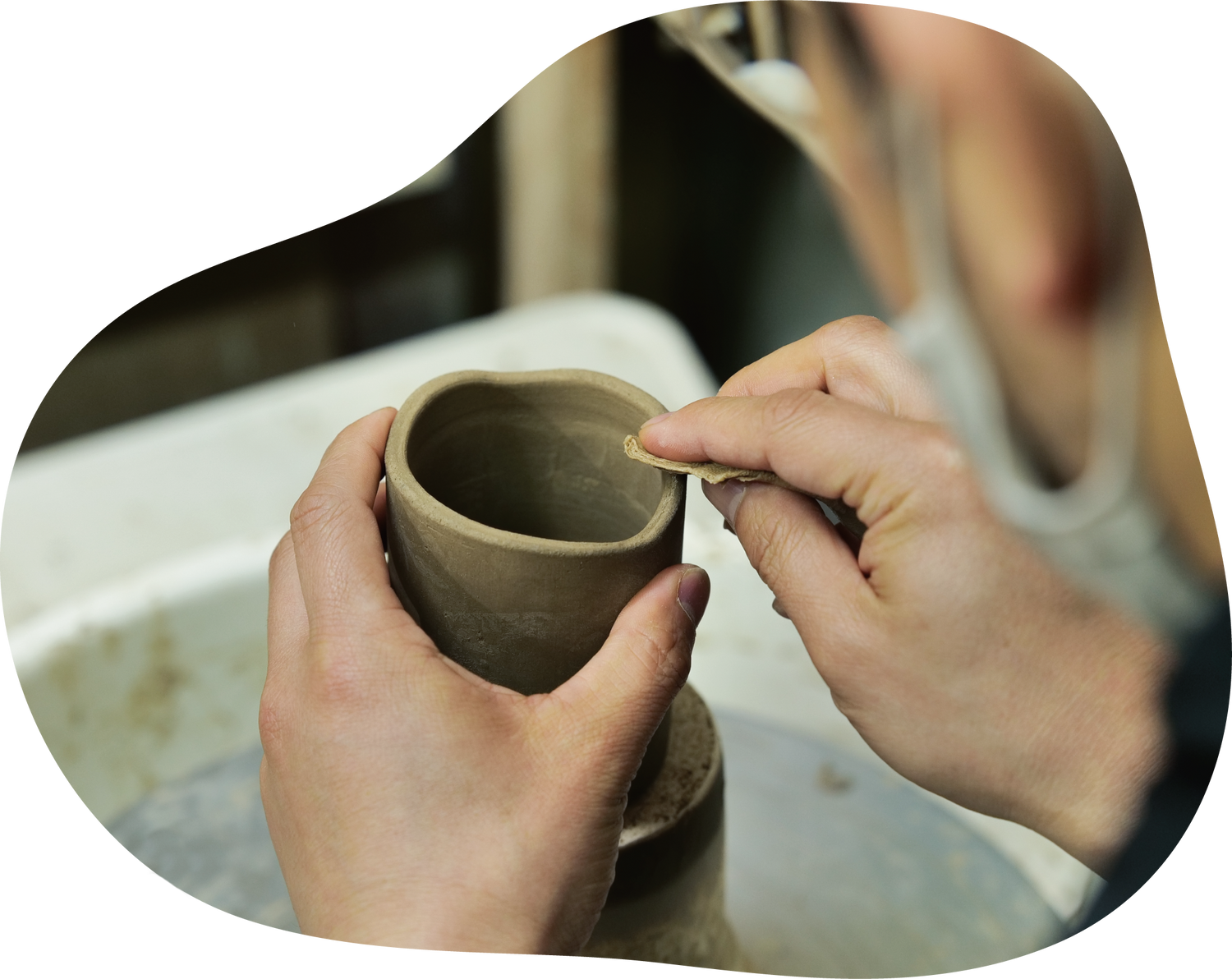 The processes such as molding, glaze, and paintbrushing are carefully done one by one by artisans hand, so each one has a slightly different face.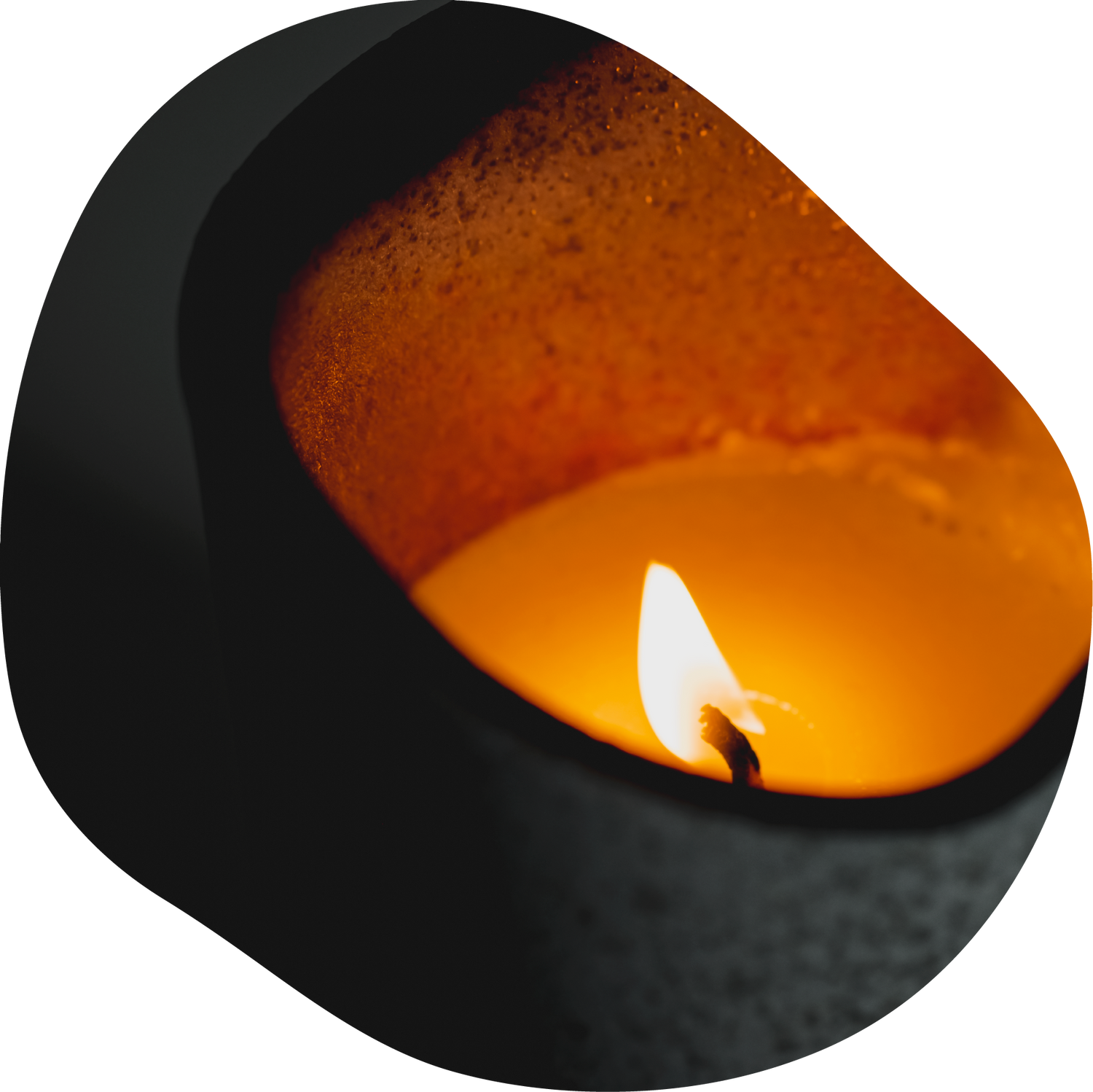 In addition, as you use it longer, you can feel the beauty of pottery such as the appearance of the soot on the inner surface and the way the flame of the candle is reflected inside.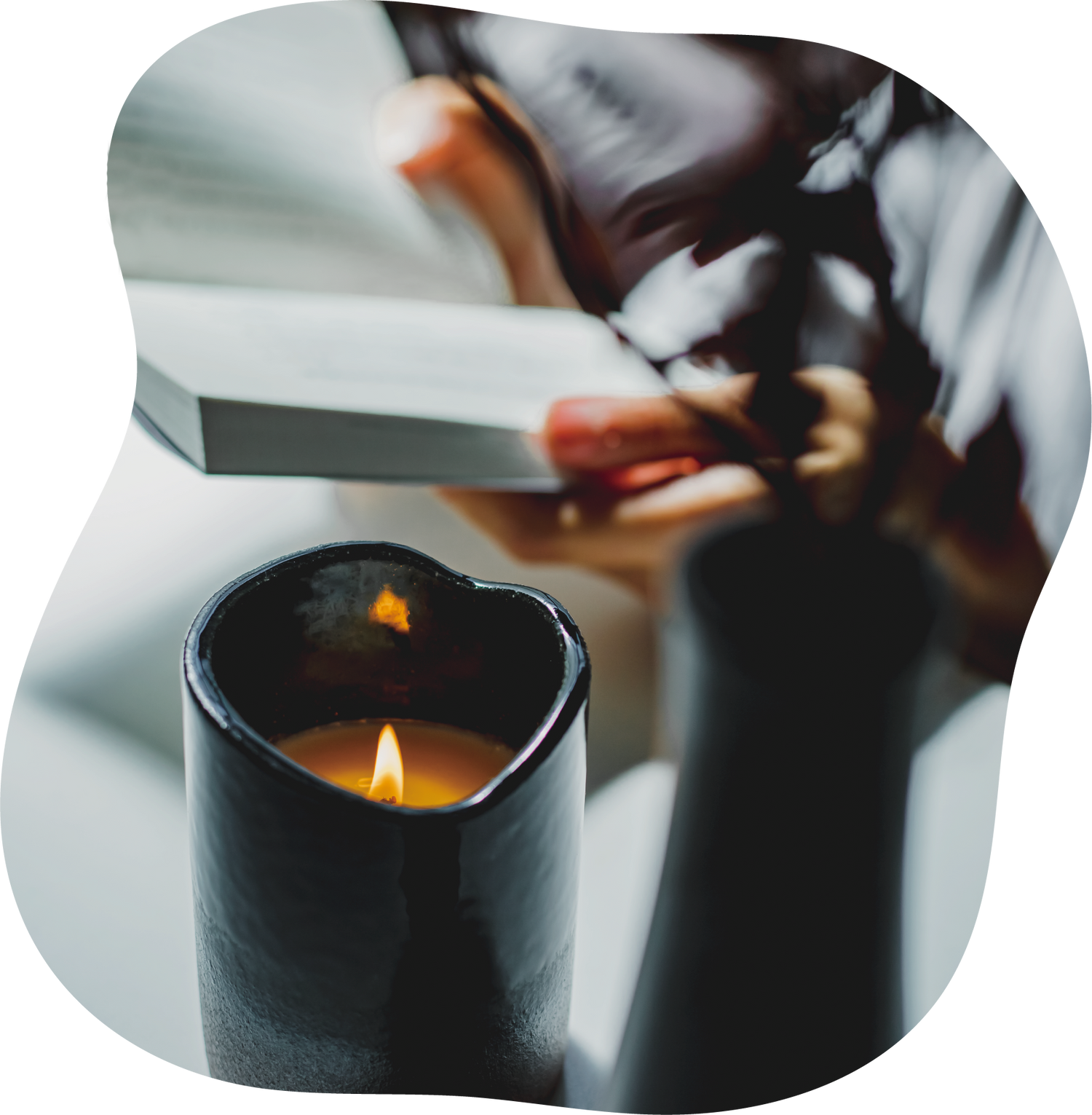 Along with the deep scent that is uniquely created with the imagination of beautiful scenery in Japan, please enjoy the "diverse expression" unique to pottery.
Before lighting

Cut the wick to about 5mm to 10mm,
and use it straight.
Remove the dust around and on the wick before lighting.

While lighting

Leave it to burn until the surface melts as much as possible. This will reduce the amount of unmelted wax.


When extinguishing the fire

Use a tweezer or snuffer to fold the wick into the melted wax and extinguish. You can prevent soot coming out. Straighten the wick immediately after extinguishing.
see other products
Regular price

Sale price

$80.00 USD

Unit price

per